The idea for this project came to me in a moment of desperation…
My fiancé Luke had just learned his custody case would continue for at least two more months. He was exhausted, almost out of funds, and at the end of his rope.
I felt the same way, with an added bonus: a few days before court I learned that not only was I being subpoenaed as a witness for the other side (whaa?), but they had turned in pages and pages of "my stuff" to the lawyers: my Instagram photos, my blog posts, my poetry, and more. Never mind that these are all PUBLIC things available for anyone to see, but also keep in mind I'm proud of my writing and my art! I've worked for years to give myself permission to pursue it, and now it was being potentially used against me? My paintings, words – hell, even my love of skulls – this is now going to be used to show I'm what, a bad person?
And the worst part, for me, besides watching the man I love struggle and fight to see his children for over a year was the question of: What did ANY of this have to do with 2 little girls and what is best for them?
From that desperate place . . . a weird idea formed. Sure I wallowed in a little bit of pity, but then I remembered that it's NEVER okay to use a person's creativity to attack their character. At the end of the day, no matter what gets turned into court, I am still an artist, I am still a writer, and I still love skulls, among many other characteristics that make me who I am.
So I'm flipping this and making it positive. I challenged myself to a project: 50 skulls in 50 days. Every day until the next court date, I will complete an acrylic skull painting. Each painting is 6×6 inches and 1-1/2 inches thick. Each day's painting will be completed and ready to ship and hang, numbered, signed, and labeled with my Instagram hashtag: #skullsforMacyandAJ. They are available for $50 a piece plus $7 shipping, payable through PayPal. Questions, comments, suggestions, or purchase inquiries, please comment, or email me at jaimeleigh@cox.net . First come first serve.
No matter what the court outcome is, or what evidence gets turned in on me, I will not stop painting or writing. Nice try, but I'm not built that way. All that should matter here is that when you have two parents who are fit, healthy and loving, it's best for kids to have BOTH parents, and that's what this project stands for. Feel free to turn this post in to whatever authority you choose as evidence of that. 😉
I have also created a GoFundMe Page for this cause. If you would like to check it out, here is the info: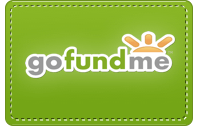 Thank you, and please comment even if you don't want to purchase…I would love to hear what you think!