Here is my daily skull painting for today!
So, if any one is wondering, Why the heck is she painting 50 skull paintings in 50 days? I've got an answer for you. I may be crazy (creative, not mentally), but I'm also rational.
The first reason: This is a project I created to turn some extremely negative things into a positive. You can check out the post from February 1, 2016, where I detail the project and what the purpose of it is here: (Crazy?) Art Project for a Great Reason, Day 1.
There's a couple of other reasons for starting this project aside from using my strengths to help out in this custody case.
I've been searching for a project to do for a while. I don't know if any of you are creative/the artist type (I'm guessing at least some of you are!) but you may be familiar with the advice for creatives to focus on a project. For an artist: a series, for a musician: an album, for a writer: a book, etc. You get the idea. I've started and abandoned dozens of projects, ideas, and one-offs because when I really got into it, there just wasn't a connection there. I loved the ideas, but not so much the execution. This project has a larger purpose, and it will help me in other ways. Painting every day, or any other kind of daily creative work, improves skills, creativity, focus, and eliminates the mother of all creative blocks: getting the damn thing done. I told everyone I'm doing one a day. I'm not a liar. Voila! I must finish.
Creative rut: gone. This project is specific and the "have-to's" have already been set: each painting is a certain size, a certain price, a certain subject matter. No having to wonder what to do. It's restrictive and freeing at the same time. Weird, but true.
I still love skulls. Ok, that's not a reason. But in a way it is, because you can't complete anything daily if you're not excited about it. Who is this subject in these paintings? I have no idea. I made her up. And each painting reveals a little more about who she is and why she wanted to be painted. Every day, instead of feeling frustrated and blocked, I sit down to paint, curious where she'll be today and what she will be doing.
For anyone interested in purchasing one of my daily skull paintings, here is what you'll need to know:
I challenged myself to a project: 50 skulls in 50 days. Every day until the next court date, I will complete an acrylic skull painting. Each painting is 6×6 inches and 1-1/2 inches thick. Each day's painting will be completed and ready to ship and hang, numbered, signed, and labeled with my Instagram hashtag: #skullsforMacyandAJ. They are available for $50 a piece plus $7 shipping, payable through PayPal. Questions, comments, suggestions, or purchase inquiries, please comment, or email me at jaimeleigh@cox.net . First come first serve.
Even if you don't buy one, I'd love to hear what you think, or even if you have a suggestion for a painting. (I do have to come up with 50, after all!) Leave me a comment below!
Also, I created a GoFundMe page for the custody case. If you'd like to check it out, click the button.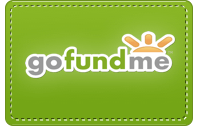 Thank you everyone, and I'll see you tomorrow for Day 3!