Here she is, my daily painting for Day 3. For some reason I absolutely love this one, it was tons of fun to paint and I had no idea where I was going with it. Yes, she's looking at the man's portrait, and yes he's looking back at her. What story can be told in the look they give each other? It's the story all of us can tell as we live, grow, change and move on: Heartbreak, longing, sadness and the biggest question of all . . . what if?
Have you ever tried to change, break, or start a habit? From nail chewing to something more serious, like quitting drinking or ending an addiction to sugar, habits are frustrating because we need them in order to function and the bad ones can get us into loads of trouble. Making a painting a day for the next 47 days is a good habit that I'm trying to start. If I am truly serious about making art, I need to make it a priority every day. Everything I've read says habits form after at least thirty days of doing them consistently, so according to experts, I'm on the right track. Thanks, experts. (Side note, for any of you who are trying to start or quit a habit: experts also say not to take on too many habits at once because you'll get overwhelmed and give up on everything. Start small, pick one and give it the thirty day test. Once you've got it semi-automatic, then move on to the next change.)
If you're wondering what this daily painting thing is all about, you can check out Day 1 and Day 2 where I explain why I'm doing this project. To purchase a daily skull painting, leave a comment or email me at: jaimeleigh@cox.net. Each painting is 6×6 acrylic on canvas. Completed paintings are sealed, varnished, signed and numbered on the back with my hashtag #skullsformacyandaj. Each painting is $50 plus $7 shipping, payable through PayPal. I carefully package each painting and ship through the USPS. Questions or comments about purchasing, just let me know!
If you want to read more about our story regarding the custody case, here's a link to our GoFundMe page (click the button).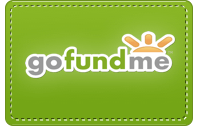 And, as always, I would love to hear any comments! Thanks for stopping by and I will see you tomorrow!