Today's daily painting was actually painted twice. I made one version and liked the idea of it, but it looked really cartoon-y to me. So I painted over a large part of it and I am very happy with this version. What do you think?
Doing this project is both easier and harder than I anticipated. I actually have not had much of a problem sitting down and completing a whole painting each day. (What was I doing with all this time before this, I wonder?) The part that's hard is pushing forward when I am blocked and getting the painting ready to post online. That involves scanning it, cropping it, adjusting the levels, putting it on this blog, Instagram, etc., and writing a post or explanation for each post. All of that takes a lot more time than I thought it would.
If you're wondering what this daily painting thing is all about, you can check out Day 1 where I explain why I'm doing this project. To purchase a daily skull painting, leave a comment or email me at: jaimeleigh@cox.net. Each painting is 6×6 acrylic on canvas. Completed paintings are sealed, varnished, signed and numbered on the back with my hashtag #skullsformacyandaj. Each painting is $50 plus $7 shipping, payable through PayPal. I carefully package each painting and ship through the USPS. Questions or comments about purchasing, just let me know!
If you want to read more about our story regarding the custody case, here's a link to our GoFundMe page (click the button).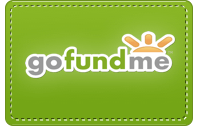 And, as always, I would love to hear any comments! Thanks for stopping by and I will see you tomorrow for Day 7's post!