I've been looking up lots of ideas for these paintings, since ya know, I'm making myself do 50 of them. I've come across a lot of great ideas… and a lot of great artists that make me feel like I brought a knife to a gunfight. But the whole point of this (aside from helping our court case) is for me to paint every day and start to improve. Practice makes more practice and all that… Today's idea came from looking at different artist blogs. I came across one blog post on  painting figures in high contrast, which seemed like a cool idea for a skull painting. (Basically painting using the darkest areas and the lightest areas and not worrying about the midtones, was my take on it). Here is my Skull in Shadow. I'm very happy with her. It took me from about 2:30 this afternoon until 4:00 to do most of it, and I added the flower last tonight, that took me about 15 minutes.
If you're wondering what this daily painting thing is all about, you can check out Day 1 where I explain why I'm doing this project. To purchase a daily skull painting, leave a comment or email me at: jaimeleigh@cox.net. Each painting is 6×6 acrylic on canvas. Completed paintings are sealed, varnished, signed and numbered on the back with my hashtag #skullsformacyandaj. Each painting is $50 plus $7 shipping, payable through PayPal. I carefully package each painting and ship through the USPS. Questions or comments about purchasing, just let me know!
If you want to read more about our story regarding the custody case, here's a link to our GoFundMe page (click the button).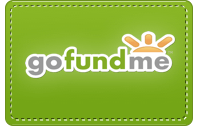 And, as always, I would love to hear any comments! Thanks for stopping by and I will see you tomorrow!