It was close for Day 9, but here she is. I started this one with some torn pages of sheet music glued down on the canvas. Then I did the yellow and cream for the sunlit background. The trees are stenciled on in several layers and then I added the stones, front tree limb and finally, my skull lady. Folks, she was hard! She's tiny, and my brushes were all too big. I finally ended up using a pencil point dipped in paint to do her face. I'm pretty proud of how this entire painting turned out. Yes, I started it this afternoon and finished by the end of the night. Barely…
If you're wondering what this daily painting thing is all about, you can check out Day 1 where I explain why I'm doing this project. To purchase a daily skull painting, leave a comment or email me at: jaimeleigh@cox.net. Each painting is 6×6 acrylic on canvas. Completed paintings are sealed, varnished, signed and numbered on the back with my hashtag #skullsformacyandaj. Each painting is $50 plus $7 shipping, payable through PayPal. I carefully package each painting and ship through the USPS. Questions or comments about purchasing, just let me know!
If you want to read more about our story regarding the custody case, here's a link to our GoFundMe page (click the button).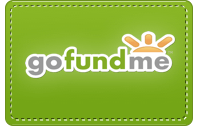 And, as always, I would love to hear any comments! Thanks for stopping by and I will see you tomorrow!