I have a bit of a fail to report today. I had the great idea to do today's painting using a bunch of my found metal goodies: keys, trinkets, gears, etc. I pasted them to my canvas with some heavy gel medium, which (as you can see from the white spots) is still not dry! I can't do my layers of color over any of that until it dries, otherwise it will just smear. So, unfortunately I will have to finish tomorrow once the medium is dry and set.
Oops. Live and learn, I guess! In the spirit of follow through, though, I am posting it unfinished because I did as much as I could without it drying.
If you're wondering what this daily painting thing is all about, you can check out Day 1 where I explain why I'm doing this project. To purchase a daily skull painting, leave a comment or email me at: jaimeleigh@cox.net. You can also visit my Etsy store. Each painting is 6×6 acrylic on canvas. Completed paintings are sealed, varnished, signed and numbered on the back with my hashtag #skullsformacyandaj. Each painting is $50 plus $7 shipping, payable through PayPal. I carefully package each painting and ship through the USPS. Questions or comments about purchasing, just let me know!
If you want to read more about our story regarding the custody case, here's a link to our GoFundMe page (click the button).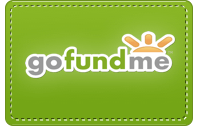 And, as always, I would love to hear any comments! Thanks for stopping by and I will see you tomorrow!